I hate to call it weight loss or dieting so I will name my journey "the road to a healthier life.." My goal isn't as much about modifying my body and losing weight as much as it is about acquiring a healthier lifestyle. Let's face it, I am not getting any younger and at 44, I am long overdue for more activity in my life.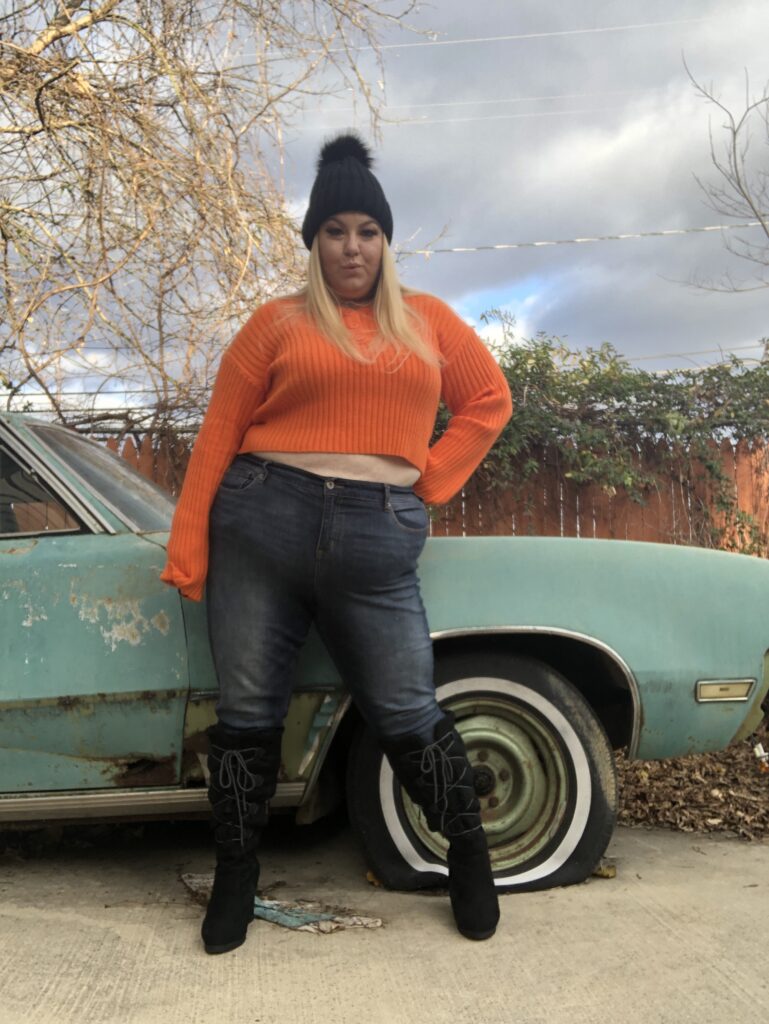 My eating habits are horrible at best. I eat late in the day, after I have worked several hours and become so hungry that I can't function. I was doing pretty good for a while, eating a healthy hearty breakfast but that soon turned into my old habits. When I finally do eat, I want something quick and easy and not considering whether or not it's healthy.
My BIGGEST problem? Diet Pepsi. If I have an addiction it's to Diet Pepsi. I need to drink more water that is for sure. I may attempt a keto inspired meal preparation plan just to see if there are results but unsure at this point. If you have any suggestions, comments or advice for me feel free to comment. My body is changing with time, and with my knees constantly hurting and other physical problems making exercise uncomfortable, I have to do something.
I do love my body but also recognize the need for some better eating and exercise in my daily activities.
The outfit:
Beanie: https://amzn.to/344evYK
Sweater: Fashion Nova
Jeans: Torrid
Boots: Ashley Stewart